I need to do more Research 
I want it to be Perfect 
After I take a course
When I lose weight
Next Monday 
Next year
These phrases are all synonymous with Procrastination, and most of the time, we procrastinate out of Fear. 
In 2017 I wanted to start a blog, but I felt overwhelmed and unprepared. So I put it on the backburner. I thought I needed an expensive website to be taken seriously, courses to teach me about blogging, and mentorship for me to get started.
So, I did all those things, but surprisingly I still did not feel ready to "launch" my Blog. It wasn't the website and lack of knowledge holding me back, it was Fear.
I had convinced myself that having good presentation and knowledge would relieve my Fear, but preparation and knowledge can't replace Doing it Scared!
Why am I sharing this with you? Because I know that you have dreams that you are putting on hold, goals you are afraid to shoot for, and opportunities you miss out on because you are scared to get started. 
And I want you to take the leap and live your best, blessed, and purposeful life!
In 7 months, I have been able to work with some of my favorite brands, connect with some of the most creative and dynamic women (virtually and in-person), create an additional income stream for my family, and do something that I love-helping women!
I would have never been able to do any of this if I hadn't started before I was ready.
HOW TO DO IT SCARED
FORGET ABOUT PERFECTIONISM 
Fear disguises itself in many forms. Perfectionism is one of them. You have to accept that when you start something new, it won't be great.
In fact, it might not even be good. The truth is no amount of courses, mentorship, or preparation will substitute doing the work and making mistakes. 
It's like the awkward stage that we all went through in Elementary school with whack hairstyles and braces so that we could become our present-day fly selves!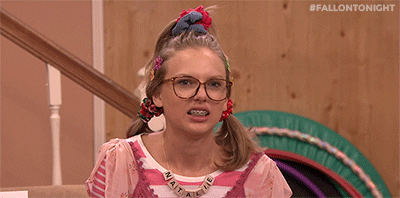 So don't let the thought of not showing up perfect stop you from reaching for your goals.
Remember, the book on the shelf will always be better than the book that was never written!
2.Set Proper Expectations 
Most of us hate "The Process,": and it shows. We want to show up scared one time and expect to see results. 
I don't know about you, but I am the person who eats salad for a day and then checks the scale, and when I don't see that I magically lost weight overnight, I feel like my diet "didn't work" when in reality, I had not given it enough time.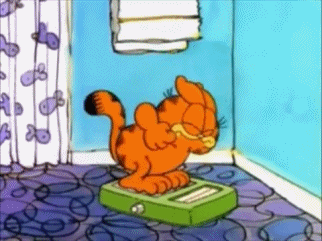 Becoming successful takes patience, which means you will have to show up scared as many times as it takes to reach your goal! 
When I started blogging, I set the expectation that it may take a year or longer to earn money and to be seen online. 
Setting proper expectations and timelines lessens the pressure and makes showing up scared a little easier. 
3.STOP ASKING QUESTIONS
Classes, Coachings, Researching, and consulting with other bloggers are steps that I took before I actually stepped out and started my Blog. 
I do believe that these things were helpful, but at some point, preparation becomes Procrastination, and you have to rip the band-aid off and get started.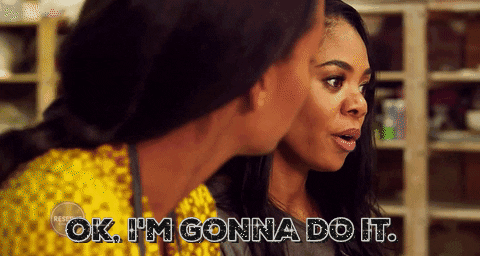 I suggest putting yourself on a timeline. Give yourself a set date to brainstorm, research, start, and launch your idea. During each timetable, make the best decision that you can within the window of time that you have. 
If I have a big project or new idea that I am working on, I usually give my self 1-2 days for each stage, and then I execute. Setting timelines is helpful because it takes you out of the mindset of "thinking about" or "perfecting" something endlessly. 
Doing something that we have never been done can be scary and at times seem ipossibile. Howverver I have learned just about everything that we want is on the otherside of fear hard work and consistcey. Let me know in the comments how you push past fear.